Did you know that Canadians produce nearly 10 million tonnes of greenhouse gases each year simply by wasting perfectly edible food?
Globally, around one-third of all food produced is lost or wasted, accounting for between 8% and 10% of total greenhouse gas emissions. Fighting food waste has a direct impact on these emissions. Every tonne of food waste that is avoided is the equivalent of taking one car off the road each year.
We take a lot of pride in being the only restoration company in Canada to be Climate Smart certified. As sustainability leaders, we are always trying to push ourselves and other disaster relief companies towards a greener future, not just throughout the Metro Vancouver area but across our entire industry.
We are always looking for more sustainable opportunities as a company. Whether it be our commitment to electric vehicles, switching from traditional paper to sugar sheets, or diverting 85% of waste from our Fire and Flood Restoration jobs.
In honour of Global Food Waste Action Week, we thought we would share our favourite tips to help your office avoid food waste.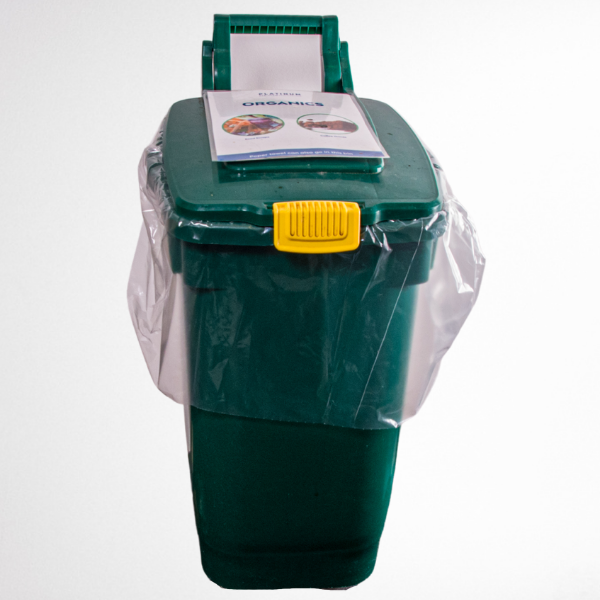 This is one of the easiest things that every office should do to help reduce food waste. Simply having a dedicated place for food scraps, any office can help food waste avoid landfills. Offices can choose to take it even further by implementing onsite composting practices. Composting converts organic waste into soil carbon, avoiding the landfill entirely. Resulting in nutrient-dense soil that can be used for office plants or to support the surrounding landscape. On job sites, we sort waste into 18 different streams. Implementing that same practice in our office only makes sense.

Company events can be a significant source of food waste. However, there are many easy steps that your office can take to ensure you are not wasting food. Appropriate planning is the best way to cut down on food loss. Make sure to take an accurate headcount before each event to know how many people are attending. Use the count to plan accordingly to avoid having too much food. If there is leftover food, have a plan for it. Can staff take it home? will you donate to a shelter? There are many options. Make sure that your Green bin and compost programs extend to your company events as well.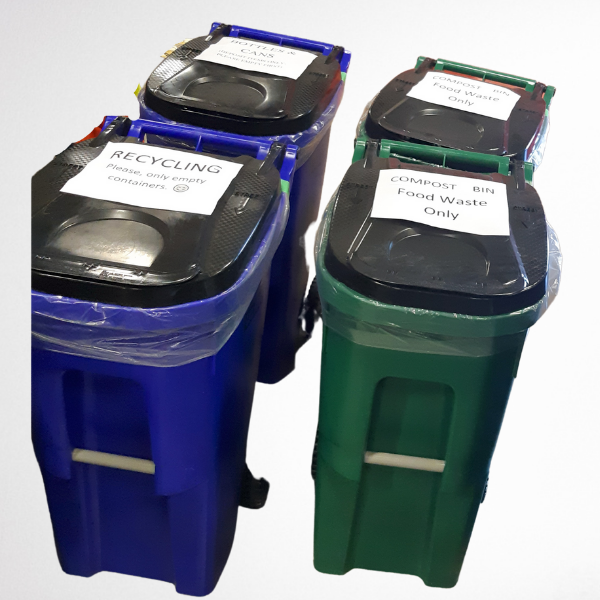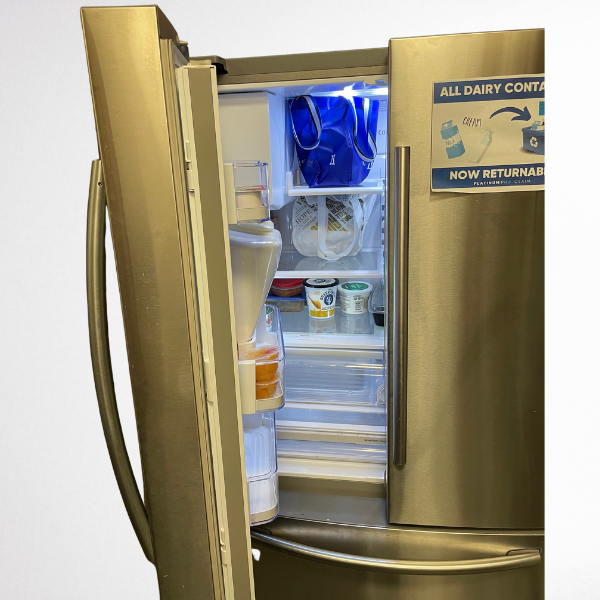 The office fridge can be a source of food waste. We have all watched in horror as an unclaimed container of an otherwise tasty lunch goes bad day by day in a communal fridge. Having a staff member dedicated to caring for the office fridge will ensure that food is not wasted. And as an added bonus, your team will avoid many undesirable smells.

Shopping from local, sustainable companies is another great way of cutting down on food waste. Try replacing the typical grocery store sheet cake with a local bakery or donut shop next time there is a celebration in your office. This cuts down on the overall carbon footprint of the food itself while tasting better, ensuring that there is less leftover. Offices that provide complimentary Coffee should also go with more sustainable options. We use Salt Spring Coffee because they are a climate conscious company, just like we are. Appropriate planning of coffee creamer should also be implemented because the expiration dates are a significant contributor to office food waste.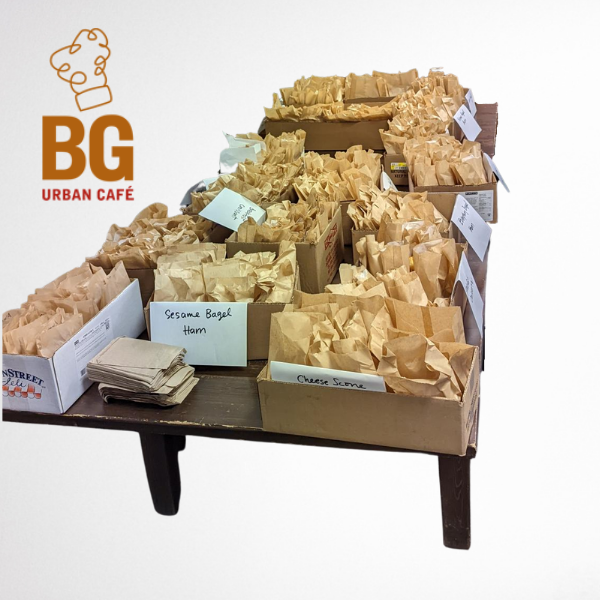 Check out our latest blog: