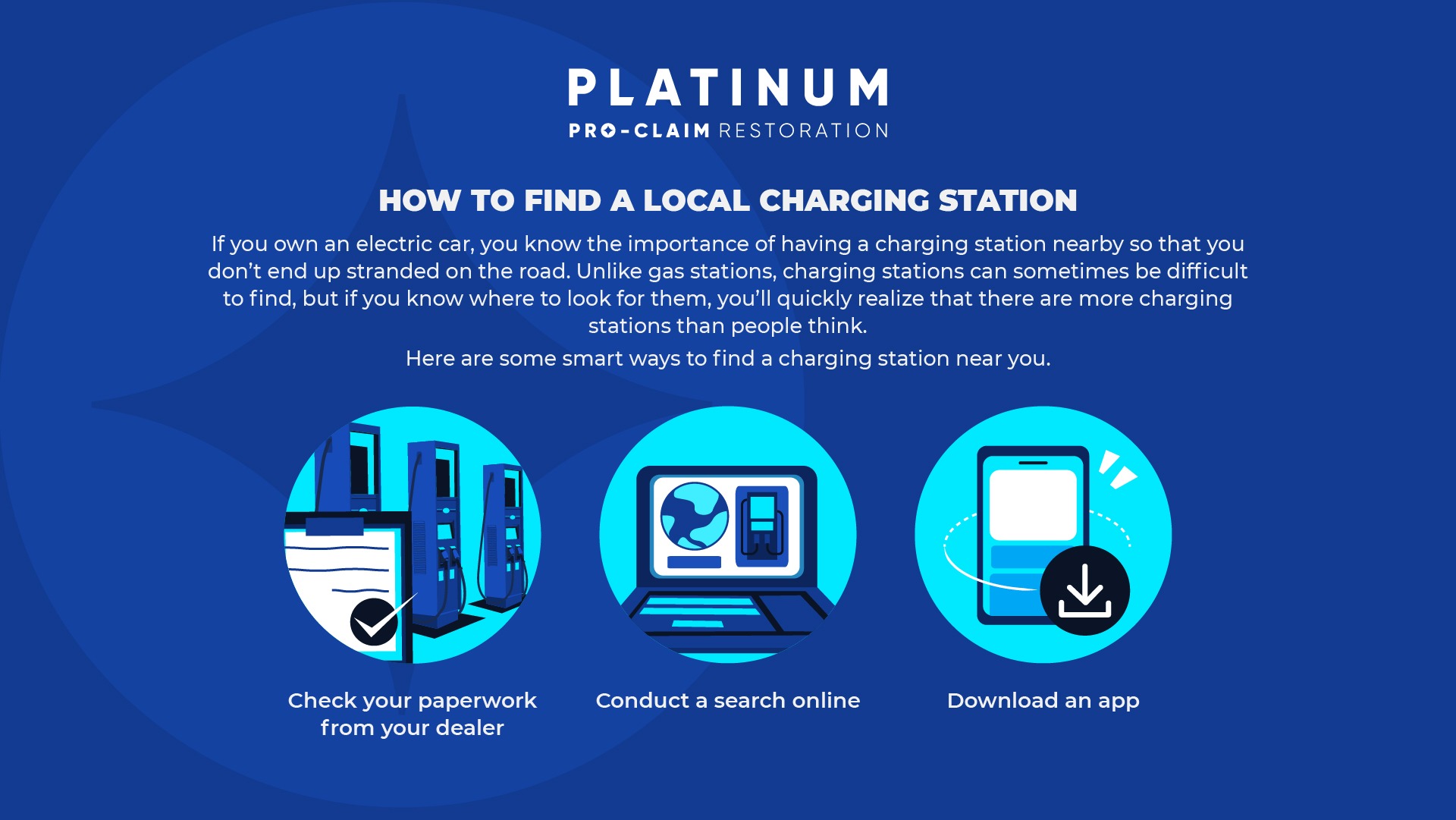 Check your paperwork from your dealer
The dealer who sold you your electric car may have given you paperwork that includes a list of local charging stations and their exact addresses. You may have kept this paperwork in your vehicle's glove compartment, so you should check there if you're having trouble finding it.
Conduct a search online
With a simple online search, you'll likely be able to find plenty of charging stations in your area in almost no time. PlugShare, an interactive map, lists many charging stations in B.C. and can be especially useful if you're looking for something in the Vancouver area.
Platinum Pro-Claim Restoration is featured on the PlugShare BC map and can be a great place to charge your vehicle while you arrange home restoration service. All of the Platinum Pro-Claim charging stations are free to the public as our company encourages the adoption of electric vehicles. About 18% of our current fleet is EVs, and we plan to make it 25% by 2023.
Some other websites can also allow you to plan a trip to include charging stations along your route.
Download an app
Certain apps list local charging stations and can be installed easily on mobile phones. This can save you from having to access a desktop or laptop computer to perform a web search, and the right app can give you all the details that you need with just a few taps. Having access to one of these apps will allow you to find charging stations while you're on the go.
Finding available charging stations isn't impossible, and you can simplify your search with the right resources. If you have any questions about Platinum Pro-Claim Restoration's charging station and services, please visit ppcr.ca or call 604-276-2383.